NEWSLETTER
Short update from 2017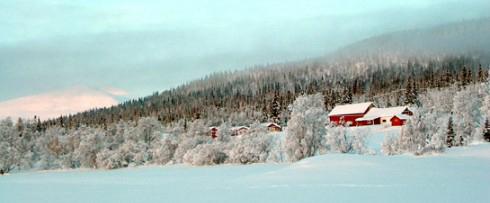 Bäcknäs Tärnaby Sweden
Breaking news!

We are now proud owners of Bäcknäs and my beautiful glass studio & workshop including 54 acres of land and a house. Happy!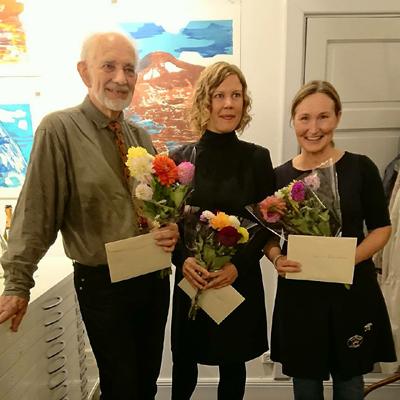 Rune Pettersson Award
In September 2017 I recieved the Rune Pettersson Award together with artist Jan Manker and film producer Amanda Kernell (writer and director of the award winning film Sami Blood).
Exhibitions
Áigemátki - Tidsreise - Time travel My glass video and sound installation Luodda – Track is part of the touring group exhibition Áigemátki – Time travel. The exhibition shows contemporary art created by Sámi artists living in Norway, Finland and Sweden.
All exhibitors are members of Sámi Dáiddacehpiid Searvi (SDS)/the Sámi Artists' Association and here you can see the majority of us exhibiting during the opening night. Áigemátki has been exhibited in Trondheim, Harstad and Bodö Norway and will be on show at Place des Arts in Quebec Canada 30 March - 30 April 2018 and Yukon Art Center in Whitehorse Canada.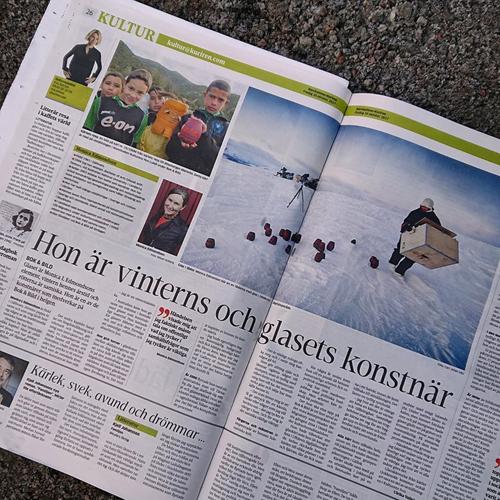 Exhibition at Kulturens Hus Luleå.


Part of 100 MIGRATORY was exhibited in Luleå at Kulturens Hus in October 2017 and here you can see a few articles in the local papers from the show.


100 MIGRATORY
I still have 17 of the glass vessels that are part of 100 MIGRATORY, left for sale. Check out the link below for info about price and journey of the specific vessels. The book 100 MIGRATORY, ISBN

978 82 90625 73 8,

has sold out but sometimes you can find one at www.bokborsen.se
Bok Contemporary Sami Art and Design. Some of you might have missed this book published 2015 by Arvinius + Orfeus. 35 leading artists from the Sápmi region are presented in this reference book.
Art and crafts part of architecture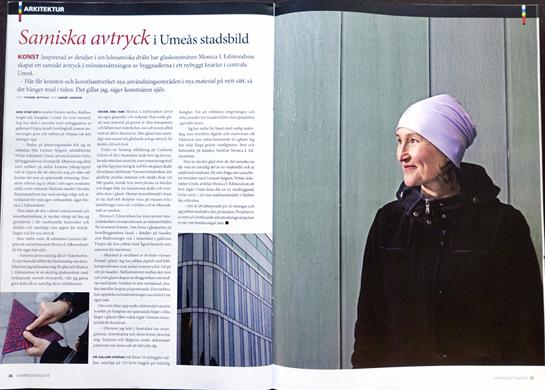 Article in Samefolket no. 4/2016
Right now

Right now I'm exploring different ways to reflect on the last few tough years, helping our daughter Aana through chemotherapy treatments for adrenocortical cancer. She is fine now and busy with school and training. I will work with different materials, inluding photos, films, disposable plastics etc in one part of the work. In another part I want to explore cancer research and as a third part I want to express my feelings as the mother of a daughter sick with cancer. I am not sure where this work will take me yet. I'll keep you posted.
MERRY CHRISTMAS & HAPPY NEW YEAR!