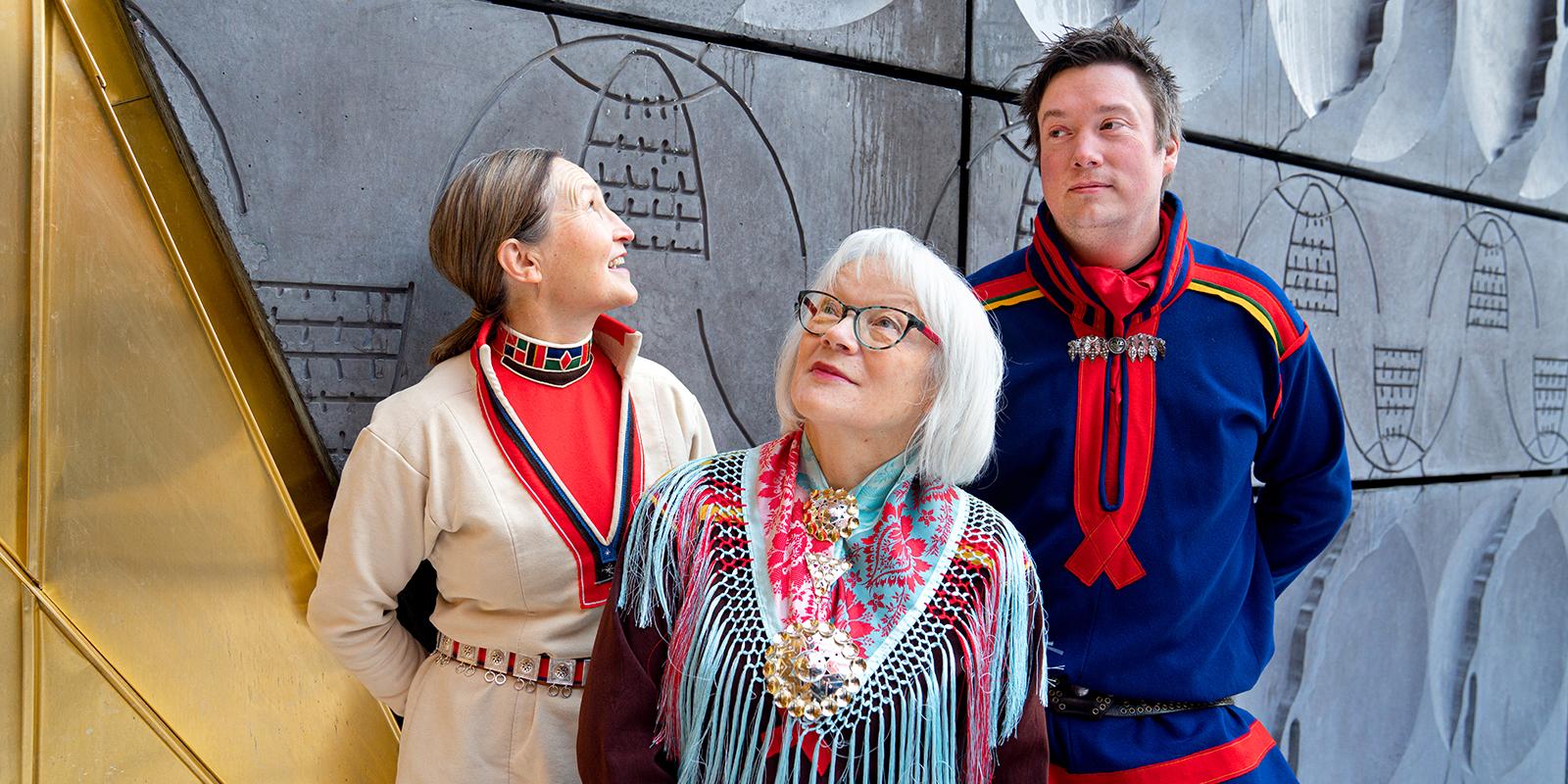 At Kunskapshuset in central Gällivare, north Sweden, Monica L Edmondson have had an ongoing collaboration since 2017 with Britta Marakatt-Labba and Anders Sunna. The result of the commission is a floor glass- and light installation 2020, titled "Ája" (spring water site), located in the foyer of this new education center. In 2022 our concrete facade, including the concrete & light installation "Himlavalv", was finalized.
The works explore cosmos and the Sami mythology and you can read the names of star constellation as well as words from today's society, like #wearestillhere #metoo, in sami, swedish, meänkieli and english.
The artwork can also be included in most education subjects as we have written an extensive presentation and explanation to the concept behind our work and how that information can be used as part of the school curriculum.

Liljewall möter Britta, Monica och Anders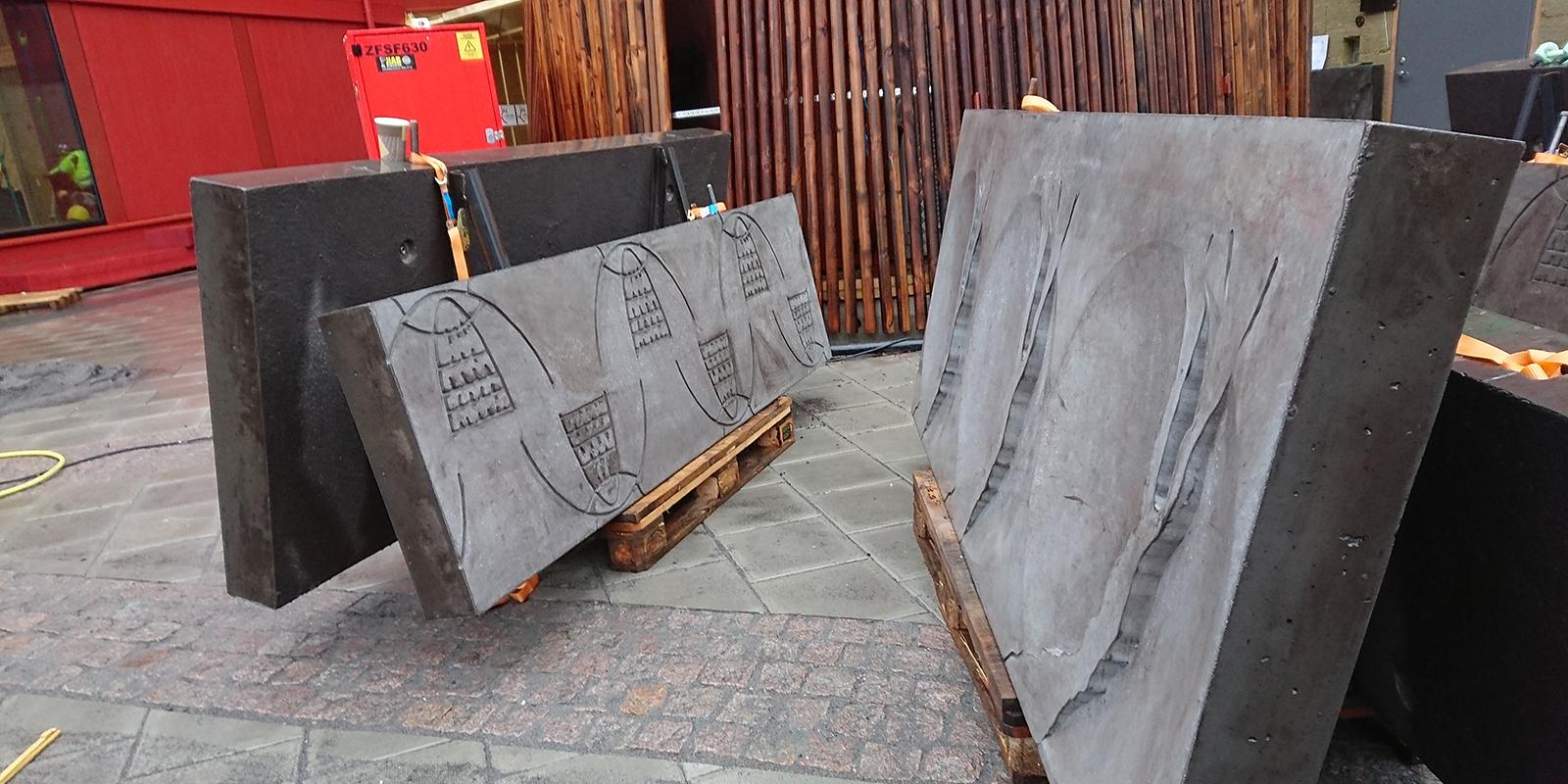 Images from the workprocess at Kunskapshuset Gällivare