In April 2021, Konstnärernas Riksorganisation brought together six artists
from Sweden and the UK for a digital roundtable in order to "think aloud
and together" about the strategies by which people make a life around
the work of art. This was a search for clues, for inspiration and stimulation,
for hidden moves and sobering reflections.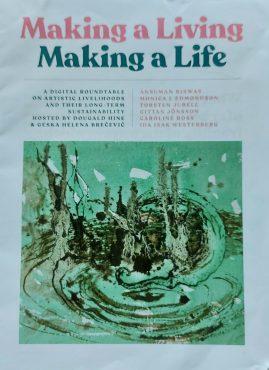 Link to the conversation and article as a pdf
A digital round table on artistic livelihoods and their long-term sustainability hosted by Dougald Hine and Geska Helena Brecević.