Svenhaugen, Helsetunet i Birtavarre
Gáivuona suohkan/Kåfjord kommune 2019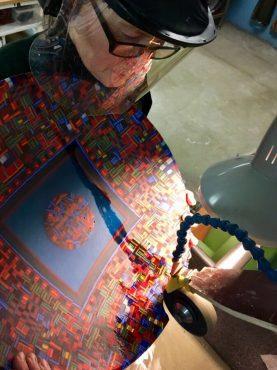 The concept for the three outdoor light installations, Gáivuona Kåfjord I-III, was to create art in interaction with winter and darkness. The design has taken inspiration from the area's embroidery and the Sámi costume.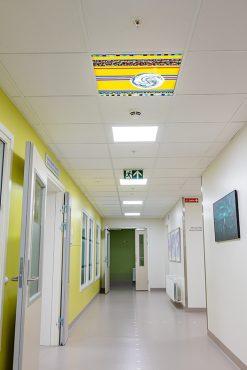 Indoors there are two glass artworks, Gáivuona Kåfjord IV & V, recessed in the ceiling profile with backlighting. Manndalsranan is central to both of these works. At the entrance to the clinic, the glass also reflects a motif taken from Knut Leem's illustration "Sami sleeps under the greens in a tent or a gamma" from 1767.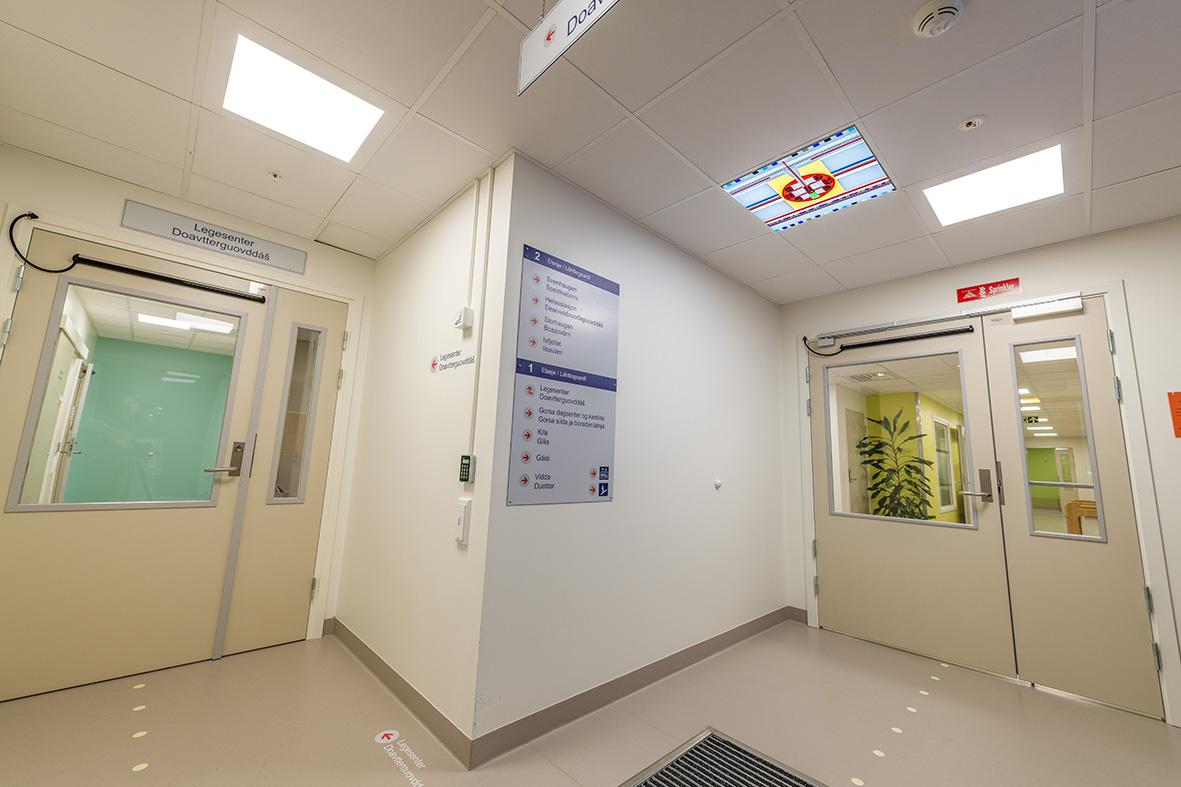 In my work for Gáivuona Suohkan / Kåfjord municipality, I have chosen to highlight the local Sámi culture and create curiosity for the area's culture, ornamentation and handicraft tradition. At the same time, I want to express a wider context with the choice of colors and shape in the Sami flag.
Link to North Norwegian Artist Center about the glass light installation in Birtavarre